Albertina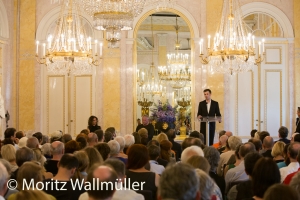 For many years, we've had the privilege of collaborating with the Albertina, performing at exhibition openings featuring renowned artists like Chagall, Malewitsch, Keith Haring, and Martha Jungwirth. These openings are graced by prominent figures from the global art scene, politics, and Austrian society, with keynote speakers like former Austrian Federal President Dr. Heinz Fischer delivering inspiring speeches.
In close coordination with the exhibition's theme and the curator's input, we consistently select the perfect musical entertainment, often featuring duos, trios, or quartets from the realms of jazz, crossover, and classical music to enhance the event.
Austrian National Library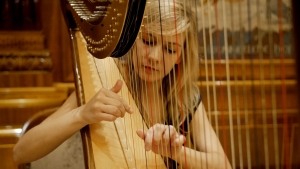 The Austrian National Library regularly serve as a stage for our musicians (e.g. our harpist or our pianist). In 2017, we had the honor of participating in a special event celebrating the 300th anniversary of Maria Theresa's birth. The library curated an exhibition for this occasion, which we complemented with a fitting musical program. Three woodwind musicians performed pieces by Haydn, Quantz and Mozart, contributing to an elegant atmosphere for this memorable evening.