Albertina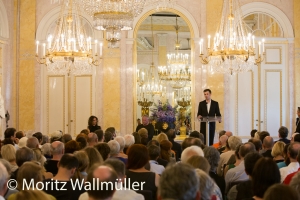 During many years of cooperation with the Albertina, our musicians were invited to perform at exhibition openings from well-known artists such as Chagall to Malewitsch, Keith Haring or Martha Jungwirth. During the openings well known participants from the global art scene, politicians and well known Austrian society members are present. Moreover, keynote speakers, such the former Austrian Federal President Dr. Heinz Fischer, inspire the audience with outstanding speeches. In coordination with the topic of the exhibition opening and in close contact with the curator the appropriate musical entertainment is chosen every single time and therefore usually, a duo, trio or quartet from the fields of jazz, crossover and classical music is performing during the event.
Austrian National Library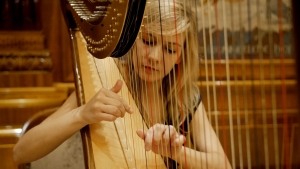 The Austrian National Library regularly is the stage for our musicians e.g. our harpist or our pianist. In 2017, there was a special highlight to celebrate with the 300th anniversary of the birth of Maria Theresa. Therefore, the Austrian National Library curated a special exhibition, which was opened with a suitable musical program. Three woodwinds played works of J. Haydn, J.J. Quantz and W.A. Mozart and with the help of the music created an elegant atmosphere for this special evening.